Whatever y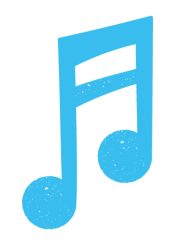 our passion, interest or curiosity — you will find it at the Omaha Summer Arts Festival! With two stages and a variety of informal staging areas scattered alongside the Gene Leahy Mall, the Omaha Summer Arts Festival offers three days of nonstop musical entertainment featuring dozens of local, regional and national performers. The Festival provides a musical experience that is rich with multicultural talent and diversity of styles including: Blues, Jazz, Latin, Reggae, Gospel, Calypso, Alternative, Rock, Folk, Disco, Big Band. Check out all the great performances awaiting you in the CenturyLink World Music Pavilion and Family Entertainment Stage!
World Music Pavilion–Luigi Waites Main Stage Line-Up 2016
12:00 p.m. | Omaha Musicians Association Jazz All-Stars
The Omaha Musicians' Association Jazz All-Stars will open the Festival with the best of the great American songbook in a jazz setting that's sure to entertain music lovers of all ages. The performance will feature four world-class musicians: Tony Gulizia (vocals and keys) and Michael Gurciullo (vocals and trumpet) backed by percussion 'tour de force' Joey Gulizia and capped off with award-winning saxophonist Roger Neumann.
3:30 p.m. | Blue House with the Rent to Own Horns
A high energy blues band with screaming horns, singing guitar, huge vocals and a mile wide groove.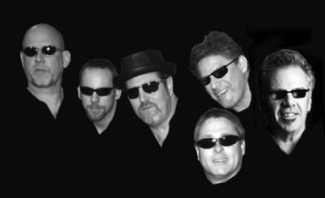 5:00 p.m. | Hector Anchondo Band
Hector Anchondo doesn't just play the blues— he lives and breathes the blues. A recent semi-finalist at the International Blues Challenge, Anchondo delivers contemporary blues with a traditional flare and a red hot guitar.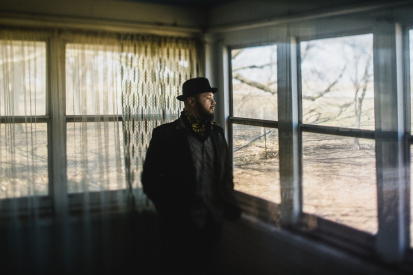 7:00 p.m. | Bernard Allison
 As a true "son of the blues," Allison possesses the requisite guitar feel and vocal intonations, along with the massive horns sound, necessary to push his blues into the next century. Bernard Allison totes the same smokin' six string shooter that his late father Luther Allison assaulted the blues with. And he is blessed with his father's soulful voice, spiritual devotion, and a musical freedom which experiments with the blues.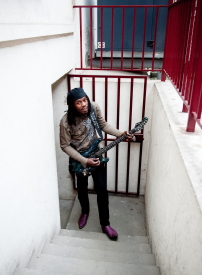 11 a.m. | Gurukulam Center for Indian Arts
Bharatanatyam is possibly the oldest classical dance repertoire. It is said to have originated in the temples of southern India thousands of years ago. The music used for this dance is a form of south Indian classical music called "KarnaaTa". Clear geometrical movements with complicated footwork executed in a half sitting position marks the unique technique of this style. The songs are almost always spiritual in essence, which are interpreted thru various hand gestures and facial expressions.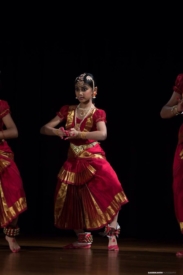 12:30 p.m. | The Time Burners
A husband & wife rockabilly duo from Lincoln, NE, who met playing music in their high school years and have been together ever since. A perfect blend of rockabilly and classic country is what they play with original music.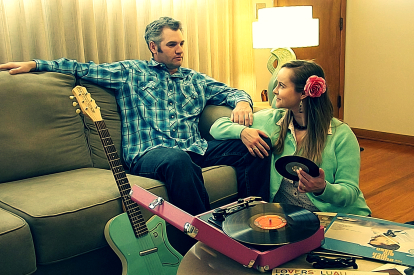 2:00 p.m. | Winchester
Utah based band with original music full of pop hooks and a soulful vibe. The two time Battle of the Band's champion relies on his catchy songs and witty banter to win his audience. Dean grew up listening to classic pop and rock radio. The hooks and soulful vibe show through in not only his original songs, but in the classic rock and relevant pop covers as well. A refreshing take on everyone's favorite songs.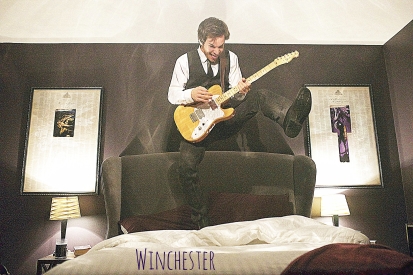 3:30 p.m. | Studebaker John
 Studebaker John is a Chicago blues original, who plays from the heart and always takes his own distinctive approach to contemporary blues.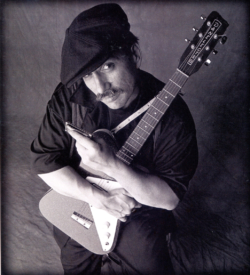 5:00 p.m. | The Lucky Losers
Danger meets sophistication in the soulful music of The Lucky Losers, San Francisco's premiere male/female duet fronted band. Accompanied by a dynamic five piece ensemble from St. Louis, veteran artists Cathy Lemons and Phil Berkowitz deliver an inventive, hypnotic, spin on 60's Chicago blues and Stax Volt styled R&B.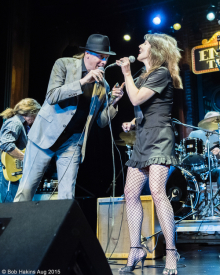 7:00 p.m. | Rockin' Dopsie Jr. & The Zydeco Twisters
Washboard player Dopsie, Jr. has been hailed as the Mick Jagger of the marsh with his bubbling, melodic gumbo concocted from Cajun/Acadian music, Afro-Caribbean rhythms and melodies. Rockin' Dopsie, Jr. and The Zydeco Twisters have continued to develop in their own right. The junior Dopsie is considered to be the best rub board player in the world, and is a charismatic and electrifying stage performer. His dancing, splits, and audience participation antics make the band's performances exciting and keep listeners involved and dancing.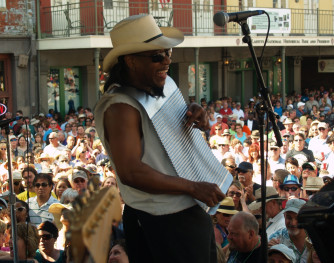 11:30 a.m. | Prairie Gators
The Prairie Gators take you on an accordion-fueled virtual trip through Cajun country and French Louisiana music history. A typical Prairie Gators set stokes the fires of Cajun-zydeco-creole cultures, but is often prone to a bit of musical wandering itself, venturing into traditional folk, country, rockabilly and a slew of "train" songs….something for everybody.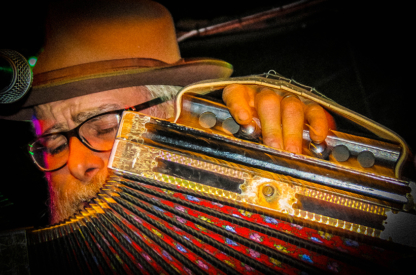 1:00 p.m. | Luigi Inc
Local, smooth jazz performed by the band originally led by Festival mainstay and co-founder, Luigi Waites.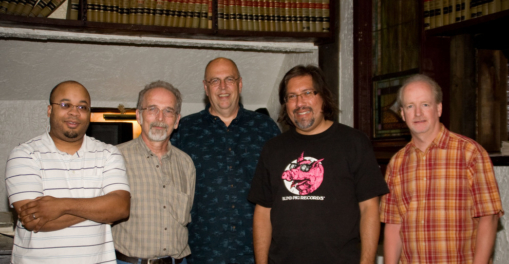 3:00 p.m. | Prairie Cats
Based in Omaha, the Prairie Cats return to the OSAF stage after a six years to bring their high-energy original swing to the masses. The 8-piece band delivers an all-original "pop-swing" mix of jump-blues, big band, rockabilly, latin and bop, delivered in an all-out rock attack. But it all swings, Jack…make no mistake about it.